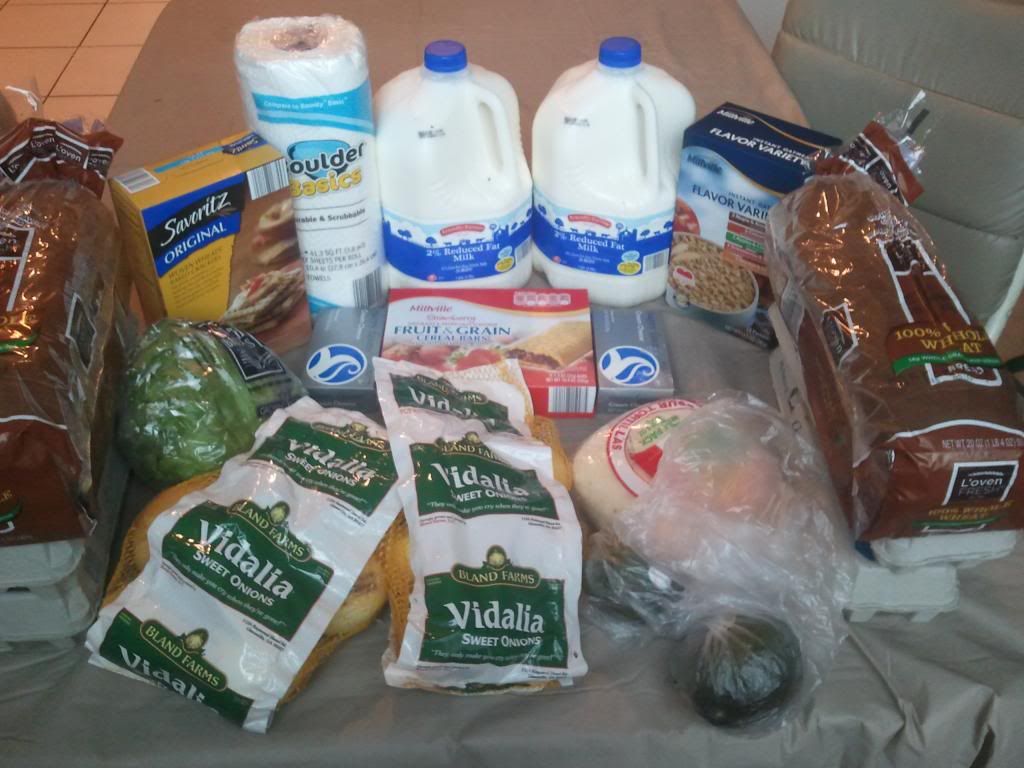 This week at ALDI, there were a couple of surprises in the dairy case.
First, milk prices had risen from $3.29 to $3.39 per gallon. They had been steady at $3.29 for quite a while, so this was surprising to me.
But, to make up for it, eggs were down to $1.19 per dozen! Great deal, so I picked up four dozen.
Here's what I got this week:
2 gallons milk @ $3.39 = $6.78
4 dozen eggs @ $1.19 = $4.76
2 cream cheese @ $1.19 = $2.38
2 2-lb sweet onions @ 79¢ = $1.58
1 iceberg lettuce @ 79¢
2 avocados @ 59¢ = $1.18
1 20-ct tortillas @ $1.99
2 whole wheat bread @ $1.29 = $2.58
1 paper towel roll @ 69¢
1 instant oatmeal @ $1.49
1 whole wheat crackers @ $1.25
1 cereal bars @ $1.89
Tax: 5¢
Total out of pocket: $27.41
(This post may contain affiliate links. Please see my disclosure policy for more information.)