Frugal Follies is a fun place for frugal folks to spend some time! We love to share money-saving tips, coupons, freebies, and deals. We also love to review new products to see if they are a good value for our readers. And we love hosting giveaways so that one of our readers can get it for free!

Frugal Follies would be glad to consider advertising your family-friendly product or service. We would also consider writing sponsored posts about your product or service or publishing sponsored posts by freelance wriers. We also write independent reviews of products that might be of interest to our readers and/or host a giveaway for a product or service.

Please contact Laura at thefrugalfollies@gmail.com to reserve your advertising space or arrange for sponsored and guest posts, reviews, and giveaways!

Advertising space dimensions available:

728x90 ad space above blog posts
300x250 ad space on left sidebar
125x125 ad space under "Frugal Follies recommends"
Sponsored and guest post opportunities:
Sponsored post: up to three no-follow links provided, 200 words minimum
Guest post by freelance writer: up to three no-follow links for the client and 1 no-follow link for the writer, original writing only, 200 words minimum
Frugal Follies also welcomes guest posts from other bloggers. These posts are free and will include one do-follow link to the author's blog.
Reviews and giveaways are free if a full-sized, non-returnable product is provided to Frugal Follies for review. For a giveaway, the sponsor will be required to ship the prize directly to the winner. If a product is not provided, the sponsored post rate will be charged.
Guest posts should be about subjects that Frugal Follies covers, such as couponing, money-saving tips, recipes, discount shopping, and other similar topics.
Blog statistics:
Last month, Frugal Follies had 22,254 pageviews, 15,366 visitors, and 10,001 unique visitors. Check below and on the right sidebar to find the site's Alexa rating, PR and mozRank ranking, and number of followers via Facebook, Twitter, RSS feed, Google Friend Connect, Linky Followers, and Networked Blogs.
Domain Authority: 49
mozRank: 4.86
mozTrust: 5.58
Frugal Follies is featured in:
3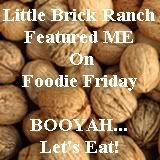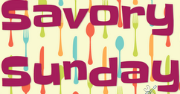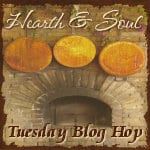 Frugal Follies is listed in:


Webbhotell
A Blogin Blog Directory
LS Blogs
Frugal Links
Read more...