I love trivia - the more obscure, the better! So when I saw this infographic, I knew I had to share it with you.

Here are some fascinating statistics about home decor in the United States, brought to you by HauteLook.

Who knew that folks from Alaska and Hawaii bought more office supplies? Or that Nevadans bought more dinnerware?

Enjoy!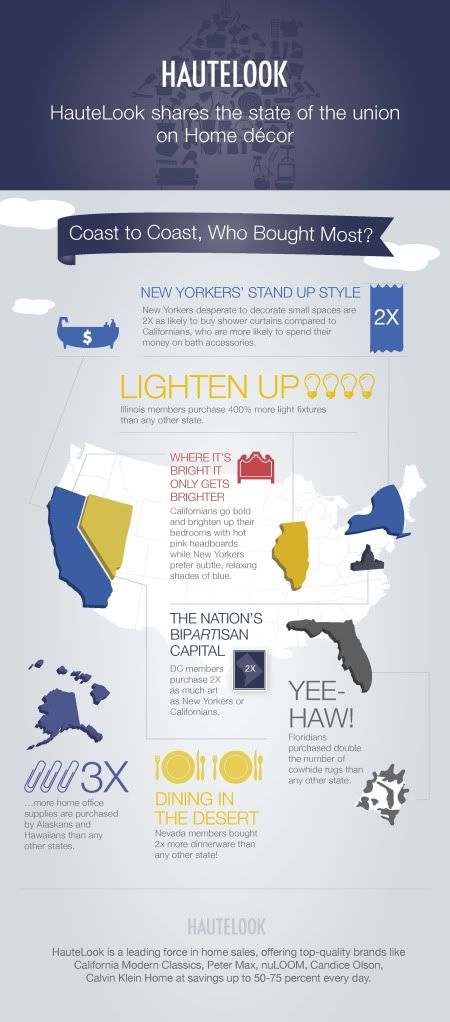 (This post may contain affiliate links. Please see my disclosure policy for more information.)